New Hampshire Award Winning Wedding Photographer Ernie Osborne of Acclaim Professional Photography pictures happy couples of all ages in NH, ME & MA with Class, Style & Heart
Ernie Osborne - Award winning New Hampshire wedding & portrait photographer for 28 years of outstanding artistry from fine film to wonderful digital. Hire a real photographer--you'll never regret it.
Visit our
page!

.......................................................

Hello!

June internet-only savings - $1,295/8 hours or $895/5 hours for the last available 2018 Wedding dates we'd like to book. That's $500 off our regular prices and great savings for couples planning late or on a budget but wanting a blend of excellence in both classic and photojournalistic photography. Included are 6 month online viewing, high-resolution images on disk, a copyright release, and unlimited basic digital editing (B&W, sepia, partial coloring). Please write Ernie at photo@acclaim.org for any questions, including for your wedding plans which don't fit his regular packages. For any time of year, we don't believe you'll find a better price for genuinely comparable photographic artistry.

On our

, Reviews and Wedding Photo Gallery pages you'll see what real couples, like you, think about us.
We offer an artistic, high-end blend of classic and documentary Wedding Photography at prices which reflect minimal advertising thanks to you and our other happy engaged and married couples and your families and friends who talk about us. Please call Ernie at 603-743-3786 in Rollinsford, NH or email him at photo@acclaim.org about your 2019-2020 wedding date as we've been especially busy meeting with couples engaged to be married then.
If you're looking for the perfect Justice Of The Peace for your wedding ceremony, meet John Scuto, one of the most kind and talented people I've met in my work. Tell John Ernie sent you and save15% on his services.
In a time of much information, misinformation and heavy-handed salesmanship in all things about your wedding day, please visit our FAQ page, where you'll find honest, intelligent answers to questions most asked me.
Be in love and be informed.
Thank you, Ernie photo@acclaim.org
Gallery Reviews Pricing FAQ Links
Twenty years of promises made...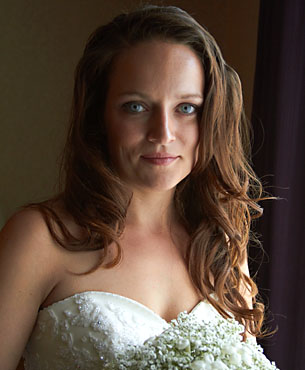 ...and kept.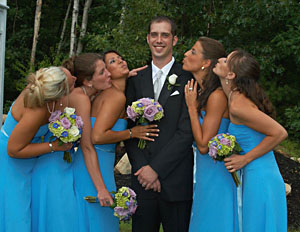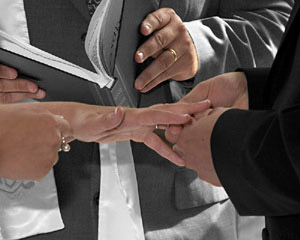 ---

Bean - Honorary Wedding Photographer

Rest in peace, little Bean. We miss you.

Web Page established April 16, 1996. Last updated June 15, 2018.

Ernest Osborne

Acclaim Professional Photography

452 Foundry St.

Rollinsford, NH 03869

603-743-3786 photo@acclaim.org

Visit Ernie's Acclaim Photography Google+ Page!

---
Wedding Photographer Ernie Osborne has been invited most recently to capture the weddings of wonderful brides and grooms from all over the world at these excellent venues in New Hampshire, Maine and Massachusetts...

NH: Portsmouth Sheraton Portsmouth NH, Executive Court Manchester NH, Dimond Hill Farm Concord NH, Wentworth By The Sea Newcastle NH, Portsmouth Elks Portsmouth, Prescott Park Portsmouth, Three Chimneys Inn Durham NH, University of New Hampshire Durham, Flag Hill Winery Durham, Governors Inn Rochester NH, Elks Lodge Rochester, Rochester Country Club Rochester, White Mountain Hotel N. Conway, Christmas Farm Inn Jackson NH, Saunders Rye NH, Ashworth By The Sea Hampton Beach NH, Church Landing Meredith NH, The Oaks Somersworth NH, Cocheco Country Club Dover NH, Martel Roberge Function Hall Rollinsford NH, Cottage By The Bay Dover, Atkinson Country Club Atkinson NH, Abenaqui Country Club Rye Beach NH, Promises To Keep Derry NH, Candia Woods Candia NH, Castle In The Clouds Moultonborough NH, Castleton Windham NH, Executive Court Manchester NH, Sugar Hill Inn Sugar Hill NH, Loon Mountain Lincoln NH, Pat's Peak Henniker NH, Makris Lobster and Steak House Concord, Exeter Inn Exeter NH. ME: Spring Hill South Berwick ME, York Harbor Inn York ME, Stageneck Inn York, Meetinghouse York, Jonathan's Ogunquit ME, Cliff House Ogunquit, Old Village Inn Ogunquit, Clay Hill Farm Cape Neddick ME, Dockside Guest Quarters York. MA: Marriott Peabody MA, Cafe Escadrille Burlington MA, and many beautiful New Hampshire, Maine and Massachusetts weddings in private homes and yards.


© 2018 Acclaim Professional Photography. Ernie Osborne is a Rollinsford, NH wedding photographer serving the New England states of New Hampshire (NH), Massachusetts (MA) and Maine (ME). Ernie provides award winning digital photography for your wedding ceremony, reception, civil commitment ceremony, or destination wedding.